NON CORROSIVE NO SULFATE
MAINTENANCE FREE TIGHTLY SEALED
RAPID RECHARGE DISCHARGE CAPABILITIES
LITTLE INTERNAL RESISTANCE DURING OPERATIONS
OPERATES NORMAL IN EXTREME TEMPERATURE CONDITIONS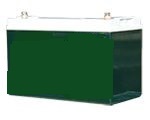 SILICONE RECHARGEABLE POWER BATTERY HAS A UNIVERSAL PATENT ELECTROLYTE
DW SERIES
Electrolyte is PH neutral that does not corrode electrodes, plates, joints or connections, increasing capacity and prolongs charging cycles
Electric power battery and storage solutions for industrial applications such as solar and wind power, telecom, mining, oil & gas industries etc..,
Excellent performance in high and low harsh temperatures between -40oC to +70oC
High durability in outdoor applications, with minimum loss of charging cycles in temperature changes
Fast battery charging capability in 60 minutes
Low internal resistance is generally 2mΩ enhancing the active chemical substances for low current
Long storage life, low self-discharge rate of 20% in 2 years when stored at under normal conditions 20oC to 25oC
Maintenance Free tightly sealed battery
DW APPLICATIONS


Solar systems
Wind power applications
Telecom (UPS) applications
Outdoor stations
Data centers
Airport equipment & lighting systems
Emergency systems
Industrial forklifts and handling machinery
Electric Vehicles

(EV)

Electric Golf Carts
Electric Scooters and Motorcycles
Boats and Yachts
Locomotive rail
Underwater Robotics
EXCEEDS ENVIRONMENTAL STANDARDS
Exceeds international storage capacity standards by 1.75 times
Exceeds international recharge acceptance capacity standards by 2.68 times
BENEFITS
1700/2200 cycles depending on the battery being used
no sulfate to corrode connections, meaning a longer life
high current recharge 0.8C - 1.0C fast charge in 60 minutes
internally tested the high current discharge capability at 30C in 8 seconds, with no damage to the battery
high and low temperature ratings between -40oC to +70°C
no internal battery memory to improve the performance in whole
no hazardous pollution to the environment after the battery ends it's life-cycle
cycling charge life can last 10 to 20 years depending on the application
works normal in deep sea applications of 6000 meters beneath the sea
no hazardous pollutants in manufacturing the battery
no hazardous pollution to the environment
after the battery life-cycle has expired the electrolyte can be used as a high grade fertilizer
the rest of the battery recycled, please remember to recycle any and all types of batteries.
INTERNAL RESISTANCE
DW silicone power batteries has a smaller internal resistance generally 2mΩ twelve to thirteen times smaller than that of the 12V lead-acid battery. Furthermore, there is little or no visible temperature rise during usage of the silicone power battery, with it's universal patent electrolyte. The lead-acid battery has a relatively larger internal resistance of 25mΩ in the 12V series, the holes generated in the maintenance free lead-acid battery makes the internal resistance even greater.
BATTERY
VOLTAGE
CAPACITY
LENGTH
WIDTH
HEIGHT
WEIGHT (kg)
MINIMUM
(Model)
(V)
(AH)
(mm)
(mm)
(mm)
(+1/-1%)
MOQ
DW12-17
12V
17Ah
181
77
171
6.2
300
DW12-20
12V
20Ah
181
77
171
6.8
300
DW12-24
12V
24Ah
200
77
120
7.2
200
DW12-33
12V
33Ah
195
130
165
11.04
200
DW12-40
12V
40Ah
196
165
170
13.2
200
DW12-45
12V
45Ah
196
165
170
14.7
200
DW12-48
12V
48Ah
196
165
170
16.5
200
DW12-60
12V
60Ah
259
170
222
22.1
100
DW12-70
12V
70Ah
259
170
222
24.2
100
DW12-100
12V
100Ah
331
175
225
28.0
50
DW12-120
12V
120Ah
395
110
285
30.0
50
DW12-130
12V
130Ah
395
110
225
34.2
50
DW12-150
12V
150Ah
340
175
295
44.5
25
DW6-200
6V
200Ah
323
178
229
30.5
25
DW2-200
2V
200Ah
170
106
340
12.9
100
DW2-300
2V
300Ah
170
149
340
18.6
100
DW2-400
2V
400Ah
211
177
358
24.8
100
DW2-500
2V
500Ah
240
171
345
31.0
100
DW2-600
2V
600Ah
240
172
366
38.0
50
DW2-800
2V
800Ah
472
175
364
59.0
50
DW2-1000
2V
1000Ah
475
175
365
68.6
25
DW2-2000
2V
2000Ah
491
351
383
135.0
25
DW2-3000
2V
3000Ah
712
353
382
170.0
25

RATED CAPACITY AH EXAMPLES

20hr Rate
10hr Rate
5hr Rate
1hr Rate
Model
1.80V/Cell
1.80V/Cell
1.60V/Cell
1.20V/Cell
DW12-20

26.6

23.5

22.6

17.1

DW12-40

49.3

48.1

47.9

41.9

DW12-60

73.9

70.9

65.3

55.3

DW12-70

76.6

75.2

60.1

56.4

DW12-100

109.5

107.5

85.8

80.6

DW12-120

131.5

129.2

103.1

96.9

DW12-130

133.1

127.2

125.5

105.0

DW12-150

153.5

146.8

144.8

121.1

DW2-300

310.0

302.1

280.5

226.3

DW2-400

413.3

393.6

367.7

288.1

DW2-500

514.2
489.7
457.4
358.5

DW2-600

617.1

587.7

548.9

430.2

DW2-800

822.8

783.6

731.9

573.6

DW2-1000

1073.9

1025.1

912.8

737.1

DW2-2000

2025.0

1975.0

1840.0
1610.0